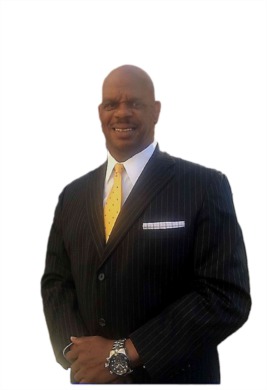 Meet Douglas,
Douglas Martin (Doug), a native of Greenville, South Carolina, spent most of his youth growing up in Louisville, Kentucky.  Doug has lived in Virginia Beach, VA, and Orlando, FL before moving to Raleigh, NC, where he has now lived for nearly 20 years. He began his academic pursuits at Western Kentucky University, and later transferred to Norfolk State University, where he earned his Bachelor of Science degree in Business Administration with a Marketing Concentration.  
Most of Doug's professional experience is with Fortune 500 companies, focusing on sales and marketing.  He also takes great pride in having worked with many small to medium-sized business owners, leading them to success and growth, year after year. In addition, Doug has worked with several federal agencies as a leadership coach and executive consultant.   When he is not dedicated to helping you achieve your real estate goals, Doug enjoys time with his family.
Doug's community engagement includes more than 20 years of coaching youth basketball players and teams, training professionals, participating in community outreach initiatives through both his fraternity and church.  Doug is a Life Member of Omega Psi Phi Fraternity, Inc.  He is an avid golfer that you might see teeing it up anywhere in the Triangle and surrounding areas.   
If you are looking for a real estate professional known for providing superb customer service and dedicated attention to your buying or selling goals, call Doug.